Free Returns
FREE RETURNS - HAPPY CUSTOMERS - MORE CONVERSIONS - MORE SALES $$$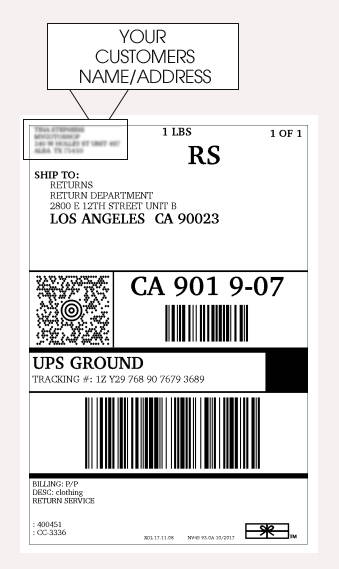 We offer FREE RETURNS to all our dropship partners.

To get an authorization number you can fill out the return form located within our APP.

All returns are accepted as long as the request is made to return the item within 30 days of receiving the merchandise.

Once approved we will generate the FREE UPS prepaid label, we will email you with the label attached. You can than forward the label to your customer.

Your customer can print the label, attach it to any box/package and return the items.

Your customer will have 30 days to send the item back for full refund once they receive the free return label from you.

The package will be returned directly to our warehouse.

Once we receive the items back we will process the return and refund the balance back to your account.

Please note free return labels are available for items being shipped within 48 continental states only.