What is Dropshipping?
Dropshipping is a business where you the business owner do not have to buy, stock & ship the merchandise you are selling. Instead you get access to a wholesalers or manufacturers merchandise, sell the item and have the item shipped directly to your customer. The difference between the cost of the item and how much you resell the item is your profit to keep. There are many reasons why drop shipping works and is ideal for those starting a new business. One of the main reasons is you do not have to invest a lot of money to start your business on things like buying inventory, leasing a warehouse to stock the merchandise, hire employees to process, pick, pack & ship your orders.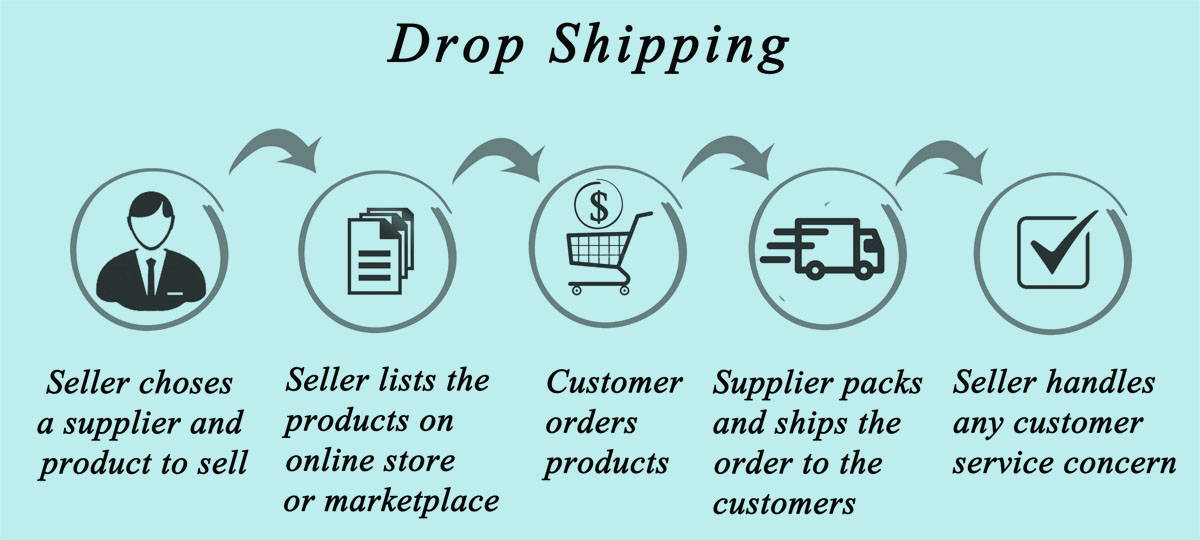 MYONLINEFASHIONSTORE.COM & CCWHOLESALECLOTHING.COM DROPSHIP BUSINESS OPPORTUNITY.
We are a wholesale clothing company based out of LOS ANGELES, CA since 2007, working with a US based drop shipper has many advantages. We will list a few example below.
BETTER QUALITY MERCHANDISE
We source our items from local manufacturers based out of LOS ANGELES, CA so the items we offer are good quality and US sizes.
QUICK SHIPPING
The most important is quick shipping, you do not have to deal with overseas companies and long waiting times for deliveries. You will work hard to get customers and when you get an order the last thing you want to do is disappoint your customer. We guarantee delivery within 5-7 business days.
FREE RETURNS
You can rest assured if your customer is not 100% happy with the item they receive, they can return the item for free for 100% refund.
CUSTOMER SERVICE
The other major advantage is customer service. We are here and available for you, you can reach us by phone, email and live chat.
COMPLETE READY TO GO TURNKEY PACKAGES
Does not matter if you are a PRO or just starting out, we have packages available for everyone. From our standard dropship program, our shopify APP membership, our turnkey website program & custom design packages, we got you covered.

Drop ship business especially working with a company based in the USA can jump start your business to unlimited possibilities. If clothing & fashion is what you love than starting your own online fashion store and having a drop ship partner to fulfill and process your orders like myonlinefashionstore.com is your best path towards success!
Please do not hesitate to contact us anytime with any questions you may have.
We are available by phone, live chat and email:
Toll Free. 866.298.8402
Email: info@ccwholesaleclothing.com