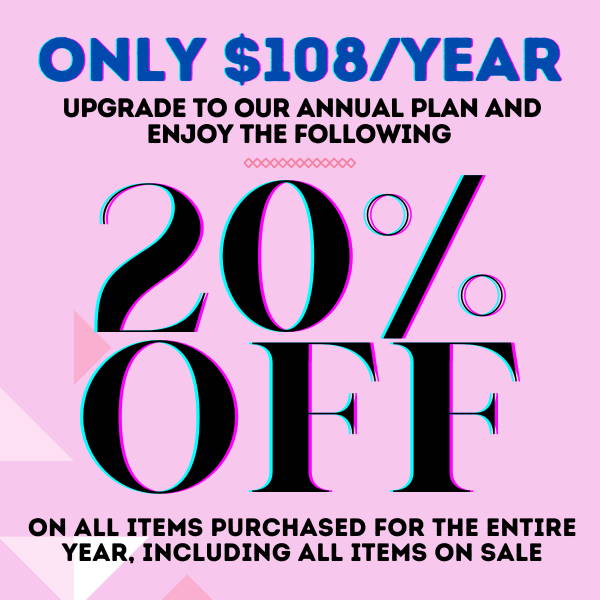 TERMS & CONDITIONS
If you upgrade your plan and decide to cancel before your term is over
1. We will calculate amount of months you have used the STANDARD PROGRAM with regular $9/month amount and refund the difference.
example: if you signed up for the annual plan and cancel after 3 months, we will count 3 months x $9 and refund the rest back to your account. $108.00 - $27.00 credit due $81.00
Any discount used on orders processed will be deducted from your credit due.