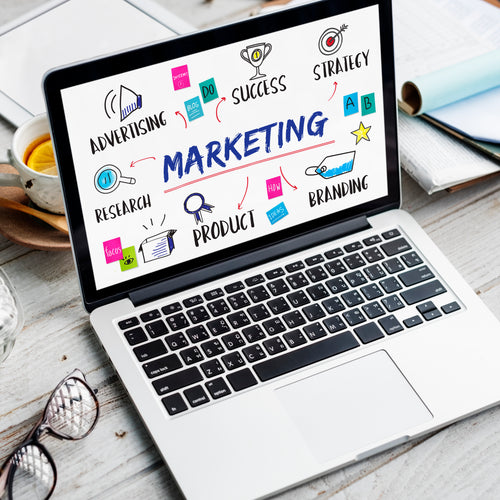 Choose your plan
5 Posts 7 Stories
Inc. 1 Gif
Inc. 1 Videos
1 Facebook Cover
1 Instagram Highlight
1 Week
-
-
-
-
Get Started Now
Silver
$600
/ 3 Weeks (Save 5%)
21 Posts 25 Stories
Inc. 5 Gif
Inc. 3 Videos
3 Facebook Cover
3 Instagram Highlight
Running 3 Targeted ad Campaigns (Not Paid By Us)
3 Week
-
-
-
Get Started Now
Most Popular
Diamond
$1000
/ 4 Weeks (Save 10%)
56 Posts 60 Stories
Inc. 10 Gif
Inc. 8 Videos
4 Facebook Cover
6 Instagram Highlight
Ad Monitoring
Ad Strategies
Complete Social Media Page Analysis and Strategies
Running 4 Targeted ad Campaigns (Not Paid By Us)
4 Week
Get Started Now
Social Media Marketing

Just starting out, or just don't have enough time to devote to your online business?

New Column
New Column

We are offering Social Media Marketing assistance for your online business journey.

As you need to grow your online business and you definitely need social media marketing assistance to handle your accounts and promote your business online for brand awareness that will give you

Online organic traffic
Followers
Likes
Daily Posts
Stories
Gifs Videos
Engagement on the page, etc.
There are three packages.
Standard for 1 week Silver for 3 weeks and Diamond* for 4 weeks.
You will get assistance of our marketing team according to our packages and will be updated weekly.
Our marketing team will let you know about the weekly posts and all the stats about user engagement, current marketing plan, Ad's campaign results or performance.
Inc. Gif:  Gif Videos are the combination of different images that usually used in stories for the product, it's also a easy and more cost effective as compare to normal videos to enhance user engagement. Gif allows users to click to pause or play. Just like videos, it will auto-play and loop within your News Feed.
Inc. Videos: We upload videos which will be of
Products displaying and usually post on Facebook post.
Your customer reviews and saying good things about your product
These videos can also be collection of the images of your products etc...
It will be short clip of 5 seconds 8 seconds or 10 seconds.
Facebook Cover: Facebook Cover will tell the story of your brand like it will give you overview of the brand what your brand is. It will change time to time when ever we will have sales going on we will change cover according to sale.
Instagram Highlight:  Highlights is a new part of your profile where you can express more of who you are through stories you've shared.
Ad Strategies:  Ad strategy is a way to nurture relationships you've already started online. You can target users down to specific actions they've taken—likes on Facebook, followers, or even specific page visited. A focused, well structured and organized Ad strategy can create high impact on your business and can bring high user engagement to your website and social media pages.
Ad Monitoring:  After making Ad Strategies we will run and monitor your campaigns while they are running and after they have completed, will also check your campaigns stats and would target audience based on these stats, this is highly fruitfull to your Ad campaigns. We always try that every penny our client is spending is worth it.
Complete Social Media Page Analysis and Strategies:  A deep Facebook analysis shouldn't be a one and done situation. Ideally, you'll be auditing your efforts every few months, week or so at most. From that you can know and change your strategies with the passage of time to improve the insights of the page.
But don't feel guilty if this hasn't been a part of your social media strategy so far—there's no time like the present to start a new habit.
Running Targeted ad Campaigns (Not Paid By Us):  Essentially, it's all about reaching the right audience, at the right time and place through efficient audience targeting and to reach consumers who would be interested in seeing our ad.
You will get the assistance of our marketing team according to our packages and will be updated weekly. Our marketing team will let you know about the weekly posts on your social media. You can also purchase more packages if needed anytime you want.
24 Hours customer support: Our clients are our first priority, to run good communication is key to run every project successfull and we provide 24 hours customer to our each client, you will always get reply from us with in few hours. we're always available to help customers with their emails, creating zoom meetings, give customers information about products and services, take orders, and process returns etc...
Note: Almost most of our customers purchases Diamond Package because it's our 1 month full fledge complete 7 most affetive marketing plan. 
Terms & Conditions
ALL THE PACKAGES ARE EXCLUSIVE OF PAID CAMPAIGNS
Converting Leads into sales is not included in these packages
The platforms we target for Social Media Marketing are Facebook, Instagram and Pintrest but we can target others platforms also upon your request